Tuesday, October 30th, 2007 • Horrorthon Posts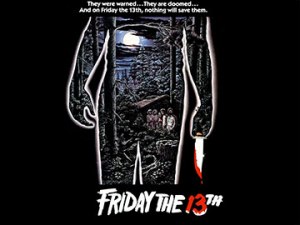 The always excellent Onion AV Club has a great Noel Murray essay today, called Year-By-Year With Friday The 13th:
Whole books have been written about the conservative-leaning "sex = death" politics of early-'80s slasher films and the Friday The 13th series in particular. But since, the Friday The 13th saga stretches from 1980 to 2003 (so far), has it had anything else to say about the world in which we've lived? Has it changed along with that world? Can you flip past Friday The 13th Part VIII: Jason Takes Manhattan and instantly recognize that it came out in 1989? Short answer: Yes. For the long answer, read the survey below…"
Highly recommended.
And now back to (octopunk whispers) Horrorthon!