Monday, March 26th, 2007 • Horrorthon Posts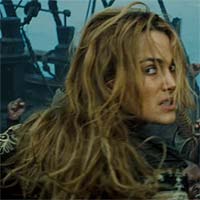 Everyone's favorite extended underbite turns 22 today. Movie fans around the world can rejoice or whatever, if they feel like it.
Hat tip to octopunk for pointing this out. Ordinarily I pay no attention whatsoever to movie stars' birthdays. In fact, I kind of wonder how octo found out. Maybe he was obsessively lurking on her imdb page. Or maybe there's a parade going by with "HAPPY BIRTHDAY KEIRA" banners and a marching band. It is California, after all.