Monday, January 11th, 2016 • Writing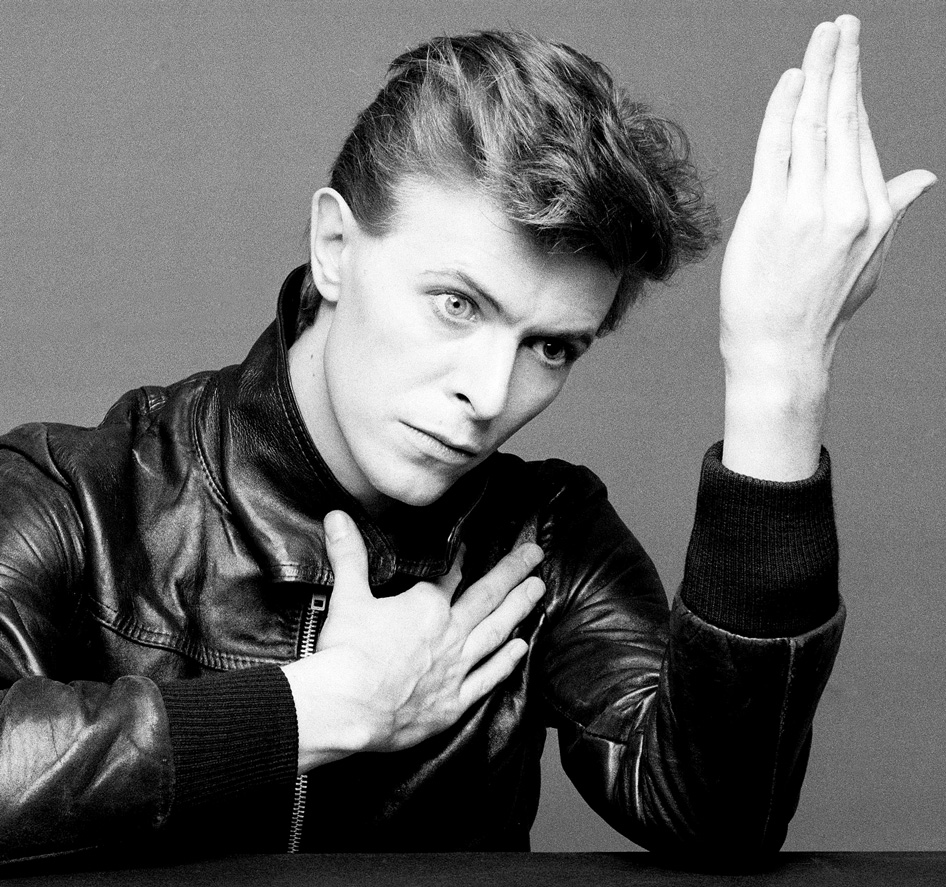 A child sits alone at home, a teenager, upset, angry, sad, misunderstood. The bedroom has posters and a barricaded door and may be anywhere in the world; I picture one in Illinois where my grandfather was born, the smallest town I've ever seen and the place he escaped from in high school to drive a cab in Chicago. Or I picture Chicago, where I went to college and listened to Bowie, over and over alone or with my friends, or London where Pete Townshend locked himself in his bedroom with his guitar and imagined the series of young anguished boys dreaming of the sea off of Brighton, of the William Blake mystical world beyond the mundane reality of teenage wildlife, the joy of the Liverpool kids when their idols returned from America and played the Cavern for the last time.
The teenager in the bedroom, listening to records, maybe crying, maybe drunk, ears stinging from the shouts of parents and teachers, dreaming of a girl or a boy, hoping to someday escape—has anyone, ever, in the history of music or art, ever spoken as urgently or beautifully or intelligently or life-savingly to him or her as David Bowie?
"Give me your hands, 'cause you're wonderful," Bowie insists at the magnificent ending of Ziggy Stardust (the quiet opening of the last song, "Rock 'n' Roll Suicide," that leads to the deafening, insistent crescendo, strings and horns over raw acoustic guitar). "If the homework brings you down/Then we'll throw it on the fire and take the car downtown," he reassured me slyly on Hunky Dory, where he also sang about Warhol and Dylan. I'm moved to tears as I remember my first cup of black coffee, my first cigarette, my last cigarette, my life described as a road that began in a small room with posters and parents outside and music that saved me from despair, from being alone, and that music was Bowie's. I "ran away from home" in high school after smashing some crockery and showed up at a girl's house and cried and we listened to Bowie while my father prowled the New York streets on a bicycle asking doormen if they'd seen me—that time it was Aladdin Sane; Robert Christgau wrote, "This music can help you through the harshest realities," and he was right.
I came late to Bowie's career, or, it seemed like that at the time: Let's Dance, those baffling songs with the horns and gunshot-drums of the 1980s, the angular pastel graphics from the Reagan years; the suits and suspenders and bleached hair that were mercilessly ridiculed in Velvet Goldmine, decades later, the beautiful, studied mindlessness of that record (and the Cat People song that, it turned out, Tarantino remembered too, superimposing it over his WWII fantasy, which, I think, Bowie probably liked) that dismayed his long-time fans and ignited our bloodstreams on MTV, and the Stevie Ray Vaughan guitar lines—so different from the Jackson-Pollack slashing guitar of Robert Fripp (on Scary Monsters), whose solos give you paper-cuts on your heart. "Blue Jean," later, in college, and Tin Machine and the remaining two decades of crazy brilliance that we didn't know lay in wait; the Somalian supermodel wife, the movie roles (he has a knife fight with Carl Perkins in John Landis' forgotten, charming Into the Night in 1982). Discovering the older records, learning from Bowie about Jean Genet (the "Jean Genie") and William Burroughs and Orwell, about love and death and strangeness and the certainty of not being alone even when it seemed irrefutable that nobody understood you at all and nobody ever would.
Throughout all of it there's the incredible artistry, that operatic, sandy, infinitely wise and sensitive voice on track after track, a voice that could move like Olivier's or Pavarotti's and whisper like Lou Reed (whom he produced, and wrote for, and loved as a brother) or like Leonard Cohen, but which was always unmistakable; always his. The young lovers collide by chance, reach for each other, nearly blow it all, but are saved by the strength of their minds and their hearts. "We're absolute beginners, but we're absolutely sane," Bowie sang, through the voice of another of his fragile, lost, damaged but ultimately tough-as-nails teenagers. In his greatest song, a man and a woman share a kiss beneath the shadow of the Berlin wall: "the shade" is "on the other side," but they can be heroes just for one day.
Berlin was where Bowie found his deepest inspiration, his strongest muse, retreating there in the miasma of the late seventies, bringing Brian Eno with him in his escape from the white cloud of cocaine he'd become mired in during his Los Angeles years, the years he made records like Diamond Dogs that he didn't even remember writing or recording. Bruegel went to Italy and made four paintings that changed the course of Western art; Bowie made three records in Berlin (and a fourth, two years ago) that changed rock'n'roll. That constant movement forward, all those "Changes," that perpetual dissatisfaction that's the secret to art, was Bowie's great strength (I'm sure the Internet is filled with the word "chameleon" this sad morning, as well as clever wordplay about "falling to Earth"). But it was his endurance, his fierce refusal to abandon the vital essence of his music, his perpetual understanding of the fundamental youthful spirit of rock'n'roll as he aged, that makes him timeless, that makes him immortal. In Bowie's hands, rock'n'roll became sublime, elevated among the highest arts; I am alive, I am quite sure, because of his music and the despair he saved me from in those years, and somewhere right now an angry teenager is listening to Bowie and the pain is receding. ("Because you're young," Bowie sang in 1980, "you'll meet a stranger some night.") May his voice live on, for years and decades to come; may his records be blasted from bedroom speakers wherever or whenever a lonely soul needs comforting, whenever or wherever a strange boy or girl needs to feel, not ashamed, but proud and defiant in the face of life's pain. We won't see his like again.