The Bronx Defenders is staffed by more than thirty criminal defense lawyers. Talented advocates who have graduated from the nation's top law schools and joined us from public and private practices in many parts of the country, our defenders share a strong commitment to our clients, their families, and their communities.

Investigators vigorously gather factual information, speak with witnesses and gather evidence on behalf of Bronx Defenders' clients.

Each of our dedicated Client Advocates qualifies with a Masters of Social Work degree and works regularly with clients and their families. Serving a critical role in each defense team, client advocates provide opportunities for clients to address some of the problems that drove them into the criminal justice system.

The Bronx Defenders administrative support staff are integral members of the defense team, communicating regularly with clients, producing written legal documents and overseeing the day-to-day activities of their team.



Finding Solutions to the problems that have brought our clients into the justice system is as important as the resolution of the court cases themselves; to many clients, it is more important. By finding appropriate treatment alternatives to incarceration, our client advocates are often able to propose solutions that achieve both goals. Many times, it is their written and oral advocacy that makes the difference between going to jail and walking out the courthouse door with a plan for treatment.

Making Effective Referrals means knowing your client well enough to understand what sort of treatment environment will work for him, as well as knowing the community's providers.

Many of our clients are unaware of existing social services, or have trouble navigating confusing bureaucracies. Often, this inability to find adequate help has led to our clients' initial involvement with the criminal justice system. Our Client Advocates work closely with clients and become familiar with their backgrounds, making them well equipped them to make informed referrals. In order to ensure the success of treatment, our staff will frequently accompany a client to an appointment or follow up in successive months or years.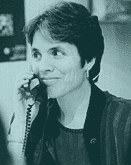 Praised by The National Law Journal for addressing the needs of the "whole client," Executive Director Robin G. Steinberg and The Bronx Defenders have been honored with the National Legal Aid and Defender Association's 2000 Kutak-Dodds Prize and the New York State Bar Association's 2001 Award for Outstanding Work in the Field of Delivery of Defense Services. Click here to read a letter from Ms. Steinberg.